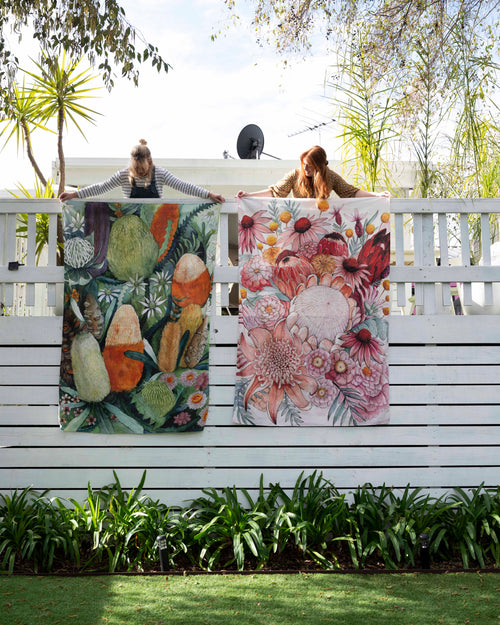 Contact Emma
Hello, is it me you're looking for?
Got a product question?
Want to visit my studio?
Drop some kind words? 
I'd love to hear from you. Email hello@emmamorgan.com.au or fill out my contact form below. 
📍 Studio #1, The Nook Gallery, 18 Progress Street, Mornington 3931 VIC

Studio hours

MON 9:00AM - 4:00PM
TUES 9:00AM - 4:00PM
WED 9:00AM - 4:00PM

Studio visits are always welcome. But my hours can vary! Please drop me a line hello@emmamorgan.com.au to schedule a time to pop by.
But wait! I might already have the answer you're looking for here… 
Can i pick up my order?

Sure! I'll be sure to touch base with you when its ready and we can organise a time that suits you to come by.
Do you offer wholesale, and can i become a stockist?

Of course! You're welcome to email mehello@emmamorgan.com.auto make an enquiry and request my pricelist.
What is the turn around time for a commission/framing/textile product?

It varies!

Commission -subject to my workload, i am to have them done ASAP or can work to a deadline. Happy to chat if you need it for a certain date!

Framing -My framers are speedy but we can also rush things through! Averagely its about 2-3 weeks. I'll be in touch if its longer. Please HMU if you need it sooner :)

Textiles -3 week turn-around is standard, we give the printers up to 15 biz days to print, and my clever girls a week or so to sew it. Bit trickier to hurry this process but touch base with me and we can do our best!
Whats with the dog and the cat?

Penny (cat) and Kip (pup)... they're my, uhh... assistants? 🤷‍♀️